Bantwal: Colaco Lauds Dr Kalladka Prabhakar Bhat's Sevice to Rural Students
News & Pics: Rons Bantwal
Daijiworld Media Network – Bantwal
Bantwal, Jul 2: "The service rendered by Dr Kalladka Prabhakar Bhat to the students in rural places is truly admirable," said International Federation of Karnataka Christian Associations founder president and NRI entrepreneur Ronald Colaco.
He was addressing the students at a programme on 'Students' Life in Rural Areas' held at Shree Rama High School, Kalladka.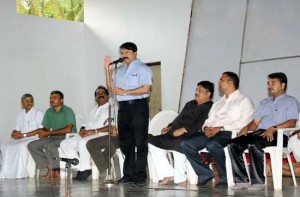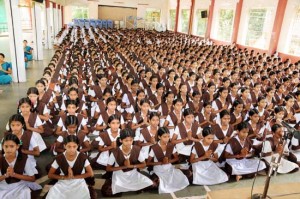 "Kalladka's Shree Rama Educational Service which runs as per the ideals of 'Gurukula' system that prevailed in India about a one and half century ago has purely focused on Indian culture," he said.
He lauded the traditional bond of students and teachers in the school. Educating students in rural areas irrespective of their caste, creed and religious background is indeed noble, he added.
Yuva Awaz Institution secretary Denis D'Silva, BJP district vice president K P Adhikari, Jayakrishna Parisara Premi Samithi vice president Felix A D'Souza Thakode, entrepreneurs Rajesh Naik U Oddur, Arun Mendis and soldier Harish Shetty Alake were the guests.
Jayananda Peraje compered the programme. Vasanth Madhava delivered the vote of thanks.
http://www.daijiworld.com/news/news_disp.asp?n_id=106949&n_tit=Bantwal%3A+Colaco+Lauds+Dr+Kalladka+Prabhakar+Bhat%27s+Sevice+to+Rural+Students